Overview
Or-ches-trate is a Young Emerging Artist programme which creates regular educational and performance opportunities for the region's school students The programme is co-ordinated by Raewyn Newcomb along with Principal Guest Tutor and Conductor Mr. Gregory Squire of the NZSO.
Each year Or-ches-trate brings some of New Zealand's leading professional musicians and educators to Hawke's Bay who offer the highest standard of musical training and inspiration.
"Or-ches-trate"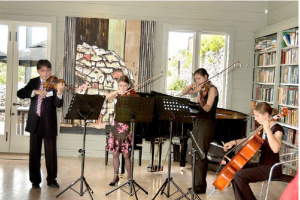 The emphasis of Or-ches-trate is to train the young musician to become an experienced ensemble musician – teaching the musician to lead, to listen, and to move from individual players to one cohesive unit.
The programme incorporates challenging repertoire under the guidance of professional musicians, during which each student receives focused attention in small-group work such as masterclasses, orchestral 'sectionals', ensemble experiences, and performances.
The students involved in Orchestrate come from differing ethnic and socio-economic backgrounds. They share a common love of the Arts and music – developing a work ethic, discipline and skill that will stay with them into their future careers.
The  'Or-ches-trate!' programme has quickly established itself over the past eight years.
It provides the pathway for young people to play in a symphony orchestra
Students develop confidence and skill in the techniques of orchestral playing and chamber music.
Students develop an appreciation and love of great music.
Their self-esteem is enhanced as a result of their accomplishment and achievement.
Social skills improve through group instruction, facilitating co-operation and teamwork.
Behavioural skills, including concentration, motivation, and patience, are developed in a productive, non-judgemental environment.
As well as the development of many social and behavioural skills, there are additional benefits of participating in musical activity. Increased academic success is another well-documented benefit for young musicians.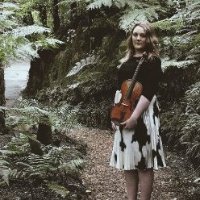 The confidence and experience a number of young Hawke's Bay musicians have gained through the Young Emerging Artist workshops and the HBO concert series since its conception, has greatly assisted them with their successful auditions with the NZSO and National Youth Orchestra. One outstanding achiever is Alice Sip (nee McIvor) (viola/violin), who went on to join the NZSO then on to Canada to further her studies.
The 'Or-ches-trate' programme is overseen by NZSO violinist Gregory Squire. Mr Squire is one of New Zealand's busiest and most sought after musicians. Born in Waipukurau and educated at the Royal College of Music in London, he leads a busy life as soloist, concertmaster and conductor. As a member of the NZSO he instigated their education and outreach programme and this commitment to the future continues with the  "Orch-es-trate!" programme.
Gregory is extremely popular with the Hawke's Bay string students – many of which have enjoyed his programmes since the inception of Or-ches-trate.
Each year Gregory continues to develop his series of workshops for string students, preparing the students for at least 3 public performances throughout the year.
Past successes
Since its inception 15  years ago, under the guidance of Mr Squire, musical selections studied have been performed regularly in advertised recitals and concerts.
As well as the more traditional music ranging from Bach to Rossini the students have explored different areas of music, including tangos, klezmer music, jazz and live theatre.
Students have also experienced the best of Hawke's Bay's venues – such as Napier's Century Theatre and Municipal Theatre, St Matthews Church, Hastings and the Hawke's Bay Opera House.
They have performed regularly for occasions such as Hastings Summer in the Park concert series, the Amnesty International Fundraiser Concert at Brookfields Winery, and the HBO's annual Classics at Sunset concert, Black Barn Amphitheatre.
String students have also combined on 3 occasions with students from Wellington's NZSM Academy of Music, exploring new sounds on classical instruments with Mr Gregory Squire.
They have also worked with Michael Joel (conductor/viola), Tessa Paterson ( violin- Otago University), Heleen du Plessus (cello-Otago University) and John van Buskirk (piano/chamber music).
Wind students likewise have enjoyed masterclasses, led by some of NZ's top jazz exponents such as Mr Anton Wuts. They have also worked annually with international flautist Dr Alexa Still, clarinetist Miss Tui Clark- one of New Zealand's leading Klezmer exponents, and Baroque Recorder specialist Mrs Katrin Eickhorst Squire; Brass players have benefited from the expertise of freelance professional trumpeters, Mr Barrett Hocking, Mr David Kempton, Mr Matthew Verrill and Mr Bruce Roberts; local Double Bass players work regularly with Mr Sasha Gunchenko NZSO, and a large enthusiastic group of Hawke's Bay drummers and percussionists have also been inspired by NZs internationally acclaimed high energy group STRIKE, and Mr Darryl Turner- previously the Principal Percussionist for the Sydney Opera House.
The students of the Orchestrate programme have also been fortunate to have pianist Mr Paul Carnegie-Jones as their accompanist. Paul has conducted many masterclasses with local keyboard players and pianists.
Conductors: the senior students of Orchestrate have progressed to performing in the HBO's concert programme with conductors Gregory Squire, Kenneth Young, José Aparicio and Michael Joel. The HBO is joined by a number of professional musicians for these concerts, so it has been an exciting and invaluable experience for students to play repertoire that would be otherwise unavailable to them, at a near professional standard, whilst often sitting beside a member of the NZSO, CSO, Vector Orchestra.
Each Orchestrate programme aims to initiate and develop new skills. In 2011 the workshops were extended to include Jazz and Contemporary music- to particularly attract local students interested in singing, playing guitar, bass, saxophone, keyboards or percussion.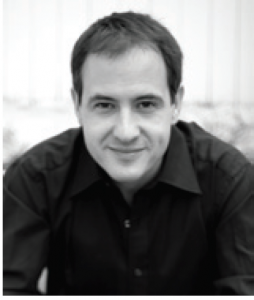 The students have over the years, subsequently worked with many young and extremely talented jazz and contemporary musicians from Wellington.
These have included 3- 4 series annually in the Flaxmere community where the musicians have worked alongside local teachers, social workers and Pam McCann, Manager of Family Works, to select talented students from the intermediate and primary schools of Flaxmere.
The students work to present a public performance where the level of competence and noticeable sense of pride in their achievement is appreciated by the audience, School Principals, parents and social workers involved.
Orchestrate has also benefitted considerably from its association with professional opera singer and flautist José Aparicio. Jose has conducted several workshops and public performances with Orchestrate students over the years. The focus has been on young local instrumentalists and promising young singers, who have been taught posture, breathing and musicianship.
In 2014 José and his wife Anna Pierard developed Project Prima Volta, a highly successful mentoring programme for local teenagers. This programme has been literally 'life changing' for many of its participants. https://primavolta.co.nz