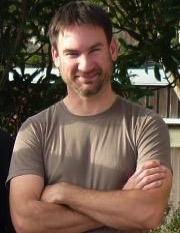 In honour of Ian Lyons: Luthier
-who died suddenly at Wellington Hospital after a brief illness, on 8 July 2015.
Ian was a kind, gentle and generous man.
An accomplished musician himself, Ian's philosophy about communicating and relationship, facilitation and education – significantly impacted music and all musicians who came in contact with him.
The sudden loss of Ian has shaken us all…
The hundreds of tributes to Ian since, reflect just how much he touched so many lives… friends and colleagues, young students and seasoned international professionals.
Ian was ALWAYS generous with his time and skill – and ALWAYS sought to honour and to 'marry' the music, the instrument and the musician.
The Hawkes Bay Orchestra and students of Orchestrate were extremely privileged to have known Ian and to benefit from his vast knowledge and his generosity. Not only did our students spend many hours in Ian's workshop in Wellington, but Ian also often went well beyond the call of duty, travelling to Hawkes Bay (without fee) to check and service instruments prior to performances.
To hear what Ian meant to his friends and colleagues, and to NZ music, listen to Gregory Squire's interview on the concert programme.
http://www.radionz.co.nz/audio/player/201762184
Shortly before he died, Ian wrote the following words for a new website he was creating. Read them carefully – in these words you will see Ian's integrity and his passion …. why he was so well loved and respected… and why he will be so greatly missed…
Quote: "Ian Lyon's Violin Shop "
It's all about connection. With 25 years experience as both a luthier and performer, I bring together a wide range of experience, knowledge and skills, all focused on connecting player and instrument.
Whether you're looking to buy an instrument, or wanting to get the best out of what you're already playing, I can help you find or re-discover that creative partnership that makes music-making come to life!
The instruments I sell are picked for their musicality, playability, reliability and value.
So what do I offer?
Instrument set-up and adjustment is my specialty, which means that every instrument I sell is comfortable to play, reliable, even sounding, and giving all it can. For a beginner or student, this means that the proportions, etc., are correct, so they can focus on learning, rather than being frustrated by a troublesome instrument! For professional players, this means that they can be sure that their instrument is giving it's best, ready to reliably respond to their imagination and playing style.
Every instrument has it's own character and strengths, just like each player – my goal is to bring the two together, so they can develop and grow together, as a musical 'team'.
So, with all this attention to detail, does this mean my prices are higher that other shops? Quick answer – no! In fact, I believe the instruments I sell are, sound for sound, the best value for money.
I also rehair and adjust bows – a commonly overlooked part of the equation! In some ways, the bow is more 'personal' than the instrument – as a player creates sound through the bow, it has to 'connect' with both!
To compliment the instruments I have for sale, I have a selection of bows, cases, accessories and strings, as well as the workshop, where all repairs and adjustment are done.
Instruments range from violin 'kits' (incl bow and case), from around $550, to professional instruments – please feel free to call, if you have any questions.
My shop hours are 8.30am-4.30pm, weekdays. However, it's a good idea to call before you come in – that way I can arrange my work so I can give you my full attention!
When you come in, the person who greets you, will be the same person who selected the instruments, set them up, adjusted them, and will be there to take care of them in the future. I take pride in my work, and stand behind what I sell.
For me, music is about communication and relationship – between the composer, the player and the instrument, between the performer and the listeners, and between those touched by what they hear. I see my role as a facilitator of that process, building relationships, and with them, communities….Ian Lyons