"I think Greg is exceptional in the way he includes, encourages and inspires young people of all levels of musical ability. His enthusiasm, positivity and sense of humour are wonderful to observe."
— Mrs. Liz Ashby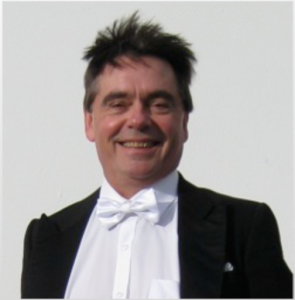 Teaching has always been a very important part of Gregory's musical life. In addition to giving private lessons, he is an enthusiastic and inspiring chamber music coach and ensemble director.
While still at school he worked as assistant to his teacher Heather Smith, beginning a life-long passion and commitment to the next generation. When he joined the Scottish Chamber Orchestra, this took on a new dimension as he helped develop their now highly regarded education and outreach programme. Since his return to New Zealand he has stayed active as teacher, ensemble coach and conductor.
He taught violin at the Massey Conservatorium of Music and conducted the Massey Chamber Orchestra. For two years he was Director of Strings at the NZSM Academy For Young Musicians and one of the instigators of CHAMPS, which organised chamber music coaching for school-age students on a Saturday.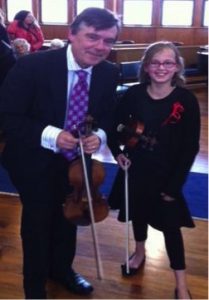 With the Hawke's Bay Orchestra, he founded and developed their Or-ches-trate programme, designed to develop ensemble skills in students. He now has a large group of students working with him and the other tutors in this programme.
Gregory teaches students of all ages, using a mix of traditional and contemporary techniques. The emphasis is on finding the best mix of 'serious' and 'fun' repertoire. Many of his students have gone on to international careers but his focus is firstly to foster a life-long love for music, whatever the student's aspirations.
"To sum up Greg Squire in one word, 'AMAZING!' The work he does for the children here in Hawke's Bay is incredible. The children love him and we, as parents, all appreciate immensely what he does for them."
— Mrs. Nicci Sewell

"Greg has been a wonderful influence on our three young children. Greg demonstrated to us that it is possible to reach young kids with classical music. We feel very fortunate to have had Greg Squire's influence upon our children. Kia ora! Noho ora mai."
— Sharon & Greig Awatere-Madden

"Greg has connected with the students in his unique way. They LOVE all the stories that punctuate his rehearsals. He is fun, upbeat, entertaining and all the while quietly demanding. But, when pressed, daughter Emily said it was just Greg's joy that had the most effect on her. Making music together is something special, making it with Greg – the best."
— Mrs. Penny Benson

"Greg is a humourous and wonderful teacher. He can manage to entertain the little ones yet keep the more advanced one interested as well. He is an amazing violinist and we have learnt a lot from Greg."
— Nicole Tsoi (age 13)

"When I asked my children what they thought about Gregory Squire, our 6-year-old violinist said 'I like him, that's all'."
— Alicia Vasquez

"What I love about Greg is that he really takes an interest in young musicians of New Zealand. I met Greg when I was 12 and he is still in my musical life. Over the years Greg has encouraged me, inspired me, challenged me and critiqued me. Working with Greg I have gained confidence, orchestral skills and also a lot of opportunities. I know I owe him a lot for all the encouragement and help he has given me over the years."
— Alice McIvor (22 years old)